Products
Oils 
Nothing works harder to keep your car, truck, van or SUV running smoothly than Mobil™-branded oils. From premium conventional to advanced full synthetic oil, high-performance to high-mileage oil – there is a Mobil-branded motor oil to help you go the distance time and time again.
Mobil 1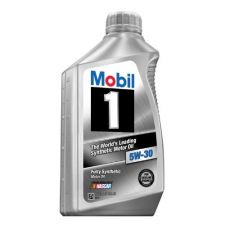 Delivering exceptional performance for vehicles of all ages, Mobil 1 advanced full synthetic motor oil keeps engines running like new by combating sludge, reducing wear and controlling oil breakdown. In fact, Mobil 1 is the world's leading synthetic motor oil brand, recommended by more car builders than any other brand of motor oil, and used by more NASCAR® teams.
Mobil 1 Advanced Fuel Economy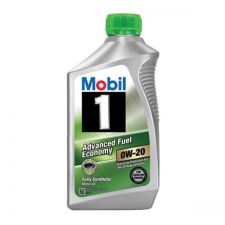 Mobil 1 Advanced Fuel Economy, available in 0W-20 and 0W-30 viscosities, helps improve fuel economy by up to 2 percent* while providing outstanding engine protection.
*Based on a comparison versus those grades most commonly used and a potential 2 percent fuel economy improvement. Actual savings are dependent upon vehicle/engine type, outside temperature, driving conditions and your current engine viscosity.
Mobil 1 High Mileage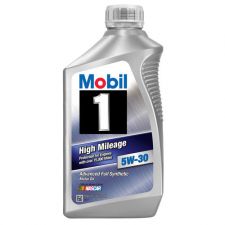 A formulation designed specifically for vehicles with over 75,000 miles, Mobil 1 High Mileage motor oil helps extend engine life and contains seal conditioner to help prevent leaks.
---
Mobil Super Family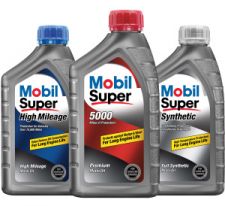 The Mobil Super family of premium motor oils is uniquely formulated to help extend the life of your engine by helping to reduce wear, prevent sludge and protect engines at high temperatures.