Factory Filled Vehicles
Chevrolet Corvette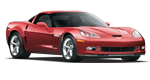 With a factory fill relationship that began in 1993, today Mobil 1™ synthetic motor oil is in all new Corvette Z06, ZR1 and Grand Sport Coupe sports cars.
Mercedes AMG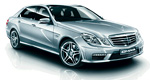 Expertise in motorsports powers these luxury sports cars into a breed synonymous with power and performance. They leave the factory filled with Mobil 1™ synthetic oil.
Porsche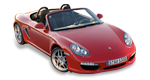 Mobil 1™ 0W-40 synthetic oil has been the factory and recommended service fill for all Porsche engines since 1996.
More Makes and Models
In addition to being in these performance vehicles, Mobil 1™ synthetic oil is original equipment (it is installed at the factory) in:
Acura RDX
Aston Martin DB9, DB9 Volante, DBS, DBS Volante, Virage, Virage Volante, Rapide
Bentley Azure, Brooklands, Continental Flying Spur, Continental GT, Continental GTC, Mulsanne
Chevrolet CR8 and COPO Camaro
Citröen DS3
Holden HSV
Lexus LFA
McLaren MP4-12C
Nissan GT-R
Peugeot RCZ
Vauxhall VXR8
Viper Motorcycles